Jim Castleman the host of "The Night Train" has been involved in music since the 1960's listening to music on KMAK and KYNO radio stations out of Fresno. Performing in choirs in 1958 to 1960 and starting his first band in 1964 called the Raspberry Bedspread. From 1964 to 1968 the Bedspread performed in many Battle of the Bands on the Westside, many after game dances in Avenal, Coalinga and Riverdale and some dances at Fresno State University.
He has attended concerts for many years and has been lucky enough to have seen Jimi Hendrix, Led Zepplin, Janis Joplin with Big Brother and the Holding Company, The Buffalo Springfield and many of the great Blues acts over the years.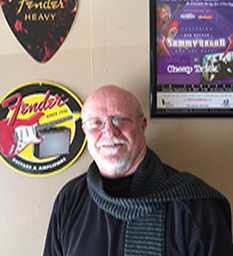 After being out of performing for many years he became a singer on the praise and worship team at a Koinonia, a local church here in Hanford CA. This is where he rediscovered his love of music and lasted for a 10 year period from 1990 to 2000 when Jim founded a local classic rock band called RUST that played at many local events and around the State. RUST was fortunate enough to open up for Blood Sweat and Tears at the Historic Fox Theater in Hanford. Once RUST broke up Jim was involved in starting his dream Blues band with some extremely talented musicians (R.I.P. Kevin Chabiel) from here in the Valley. The band was called CHAIN REACTION and played at many local events such as Rockin' Rod Revival opening for the Turtles and the Spencer Davis Group, Rumble to the Summit, The Shaver Lake Blues Festival opening for Ron Thompson and the Resistors, the Visalia Convention Center opening for Little Richard and played numerous times at the Hanford Blues and Roots Festival opening for Chris Cain, Daniel Castro, Johnny Rawls and other notable blues players.
Jim always enjoyed listening to soul music but the love of Blues started in 1966 while he was living in Avenal CA and listening to KRLA one evening which played "Oh Pretty Woman" by John Mayall and the Bluesbreakers from England. It was cemented in 1968 when Jim was fortunate to see the original Fleetwood Mac led by Peter Green at the amphitheatre at Fresno State College where he was attending college. Jim remains a huge Peter Green fan to this day and has always said that "I'm so happy to have the Blues" His show is interactive and he encourages his listeners to call in and request favorites. If he doesn't have the exact song he will do his best to find something to keep you interested.
He would like to thank those faithful listeners that have been listening and calling into the Night Train for the last 10 months. We need to keep this genre of music alive and well. He also wants you to know that he believes that music is really all about the soul and so he includes lots of soul music in his show as well. All aboard for the Night Train!
Stay up to date on all the Blues Show and Jam Sessions throughout Central California.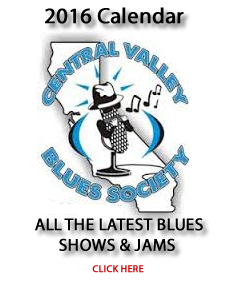 A few Blues Video's you may Enjoy
Please turn off the radio player at the bottom of the page before viewing videos